Commercial Roofing is a task that can be extremely dangerous and most definitely it is one that is best left up to professionals. It doesn't matter if you are just in need of a few tiles on your roof to be replaced or if you need an entire new roof or just a bit of repair work to be done, you need a professional to do it. When you are choosing a roofing service, check out the following things.
First of all, you need to work with a quality commercial roofing contractor. This will get you the results that you both expect and deserve. Not all roofing services are alike and it is highly recommended that you not choose a company until you have pre-qualified them.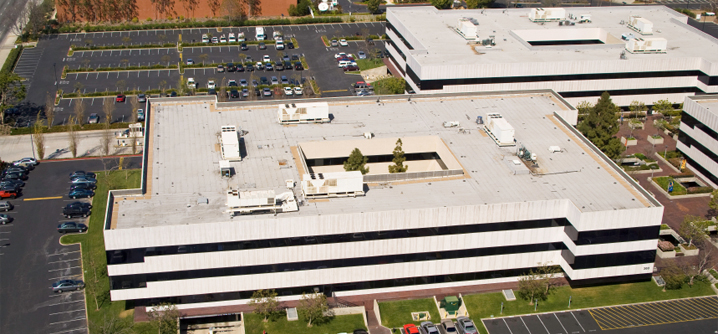 Choosing a Company for Quality Commercial Roofing Services
When you are looking at the different roofing companies, make sure that they have a permanent address for their business along with a business license, a tax identification number and a telephone number.
Also, make sure that you ask any potential roofing services to provide you with proof that they are insured. More to the point, request to see their certificates for workers' compensation and for their liability coverage. Check out the date effective and make sure that the coverage will last throughout the duration of your project. This is critical because many business and home owners have been sued because uninsured roofers were injured on the job. If there is a contractor working on your property and he gets injured, unless their insurance is in place, you risk being held liable for the accident.
When you get a roofing service quote, make sure that the contractor or business had been professionally bonded and licensed. The state licensing board for your area will have this type of information on file.
Look for professional commercial roofing services that have a proven track record. This company should be able to give you references as well as a list of projects that have been completed.
When you are trying to determine the roofing service cost, insist on getting a written and very detailed proposal or quote. Examine this document closely for the descriptions of the work that will be provided along with any specifications that have been made. If you have any questions regarding the quote then ask them.
Ask the prospective contractors which roofing manufacturers the firm is an approved applicator of or which ones they are licensed with. Most of the roofing systems of today require that special application expertise is used to ensure that the quality of the roof lasts. Also, if a roofing system is put in place by a contractor that is not approved for that specific system, the warranty could be immediately voided.
Make sure that you get the roofing company to explain how your project will be supervised and what the quality control procedures are. Also check to see if they are a member of any national or regional industry associations – such as the NCRA. Anyone who is a member of this type of association has demonstrated a commitment to professionalism.
Don't be afraid to get in touch with the BBB – Better Business Bureau – or even the Department of Professional Regulations in order to check for any previous complaints that may have been filed against the roofing company(ies) you are considering. You can also go online to various consumer web sites to see what other clients have said about them.
Any warranties or guarantees that are offered by the contractor need to be thoroughly read and understood. Check and then check again to make sure that you have a good understanding of what things will void the warranty.
It is always best to choose a contractor or company that is committed to both employee education and safety. Ask the prospective contractors what kind of safety training his employees get and which of the industry education programs have been attended by their employees. Even the best contractor is only as good as the employees who actually install the specific commercial roofing systems.
Be skeptical of the lowest bid. The old adage – if it sounds too good to be true, it probably is – should be kept in mind here. Many of the low ball contractors will offer attractive bids but often this is because the work or materials used are substandard or they are not insured. It is critical to keep in mind that price is only a single factor in this decision. Things like quality workmanship, experience and professionalism should also be considered when you are making this decision.
Hopefully, these tips will help you along your way to finding the roofing services that you need.
https://temaroofingservices.com/wp-content/uploads/commercial-roofing.jpg
334
718
Scott Froelich
https://temaroofingservices.com/wp-content/uploads/tema-red.jpg
Scott Froelich
2015-11-02 19:00:00
2022-05-06 10:25:33
Professional Commercial Roofing Services: What to Look For