Getting the perfect roof can take effort, but with the right contractors by your side, you can get the roof you always wanted. Whether you are trying to get a roof installed on a brand new home or are relying on roofing services to spruce up the space you already have, we can help.
Tema Roofing Services offers a variety of useful services that Akron residents and businesses can take advantage of. We are a family owned company that has over 100 years of experience in the area. With our professional approach, you can ensure that you are getting the roofing service you need every time.
Learn more about the quality roofing services that we provide and how they can help your building. Our professional work is unmatched in the Akron area because we know what it takes to do a job well done. Discover more information about residential and commercial building services now.
Commercial Roofing Services in Akron OH
Part of the reason Tema has been so successful in the area is our experience working with homeowners. We are known throughout the area as being the best of the best. This is because we have a vast working knowledge and know what Akron homeowners are looking for in a quality roof. As professionals in our industry, we are always looking for ways to improve and take advantage of innovative technology.
The Akron area has several different roofing services available to residents. We offer a variety of services that can help you properly build and maintain a new roof. We work hard to stand out amongst the crowed by:
Selecting the best materials for the job
Offering the right scope of work
Showing buyers several options
Sharing our experience on a personal level
Offering residents quality ongoing maintenance
Identifying issues before they become major problems
TEMA offers residents quality roofing services from start to finish. This starts with a dedicated customer service team that is willing to answer any questions that you may have about your project. We will offer you a roofing service quote after taking all of the details of your project into account.
One of the reasons why local Ohio building owners like us is that we are a practical choice from a financial standpoint. We offer a quality service from some of the area's best professionals for a very reasonable price. While your roofing service cost may vary a little depending on what you need done, we are always willing to work with you.
There are actually a lot of details that you need to consider when building and maintaining a roof. That's why it usually isn't recommended that you fix issues yourself, but rather call a professional. Small details, such as an incorrect slope or insufficient drainage, can cause a lot of problems to your building later on.
Our services are designed to leave no stone unturned when it comes to your roof. We check the slope, drainage, insulation and more during our regular maintenance checkups. If you are building your roof, we can help you choose an adequate square footage, practical design and quality materials.
As a building owner, it is important to remember to fix any issues that you may have with your roof before they escalate. You need to keep your roof in good condition at all times in order to avoid the high costs of future repair. Try using a variety of preventive measures and take advantage of metal roof coating services to ensure that your roof can withstand the tests of time!
No matter which services you need to keep your roof in good repair, we can help. With our experience and professional attitude, you can get and maintain the roof of your dreams. Contact us directly to learn more about what the TEMA team can do for you!
Professional Roofing Services for Commercial Buildings
Your commercial building is one of your most important assets. As such, you need to ensure that it is always looking its best. One of the easiest ways to do this is to work with a quality roofing company that can ensure that your space is always looking great.
At TEMA, we understand just how important having the right roof for your business can be. That's why we offer professional roofing services to a variety of commercial businesses in the area. No business is to small or large to benefit from our services.
Here are just some of the important services that our company offers:
Maintenance
Preventative services
New construction roofing services
Replacements
Roof restoration
Slope roofing repairs
Other roofing repairs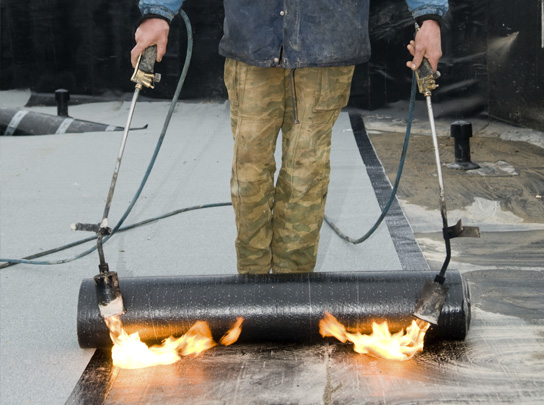 With several years of experience, we are able to construct a quality roof that lasts. We help you to choose an appropriate roof system that works well with your building's existing design. Our company also works hard to keep all costs within your budget.
After the construction is complete, our work doesn't stop. We offer ongoing maintenance checkups to ensure that your roof is always running optimally. These checkups help us to identify potential roofing issues and repair them before the issue becomes worse. For example, a hole left unattended can become larger over time. Our goal is to help reduce the future roofing costs of your building.
The TEMA team understands that time is money when it comes to your roof. All of our services are designed to be performed as quickly as possible. With flexible scheduling hours, you can ensure that we don't interfere with your business practices as we work.
If you are building a new home or just need a little extra help maintaining the roof of your commercial building, we can assist you. We have years of experience helping businesses and residents alike get the roof that they always wanted. Contact us today to learn more about our roofing systems and how they can help you!
Call TEMA Roofing today to speak with a representative. We will be happy to answer any questions that you may have about the services we offer.
https://temaroofingservices.com/wp-content/uploads/Find-Quality-Commercial-and-Industrial-Roofing-Services-in-Ohio.jpg
317
820
Scott Froelich
https://temaroofingservices.com/wp-content/uploads/tema-red.jpg
Scott Froelich
2015-11-27 00:00:00
2022-05-06 10:25:32
Find Quality Commercial & Industrial Roofing Services in Ohio